There have been rumors that Fitbit will launch new smartwatches at the end of this year. Now thanks to the German tech blog, WinFuture, we have images of the upcoming smartwatches. Images of a possible Fitbit Versa 3, all-new Fitbit Sense and Inspire 2 have been leaked and we can figure out some details by looking at these pictures. 
Fitbit Sense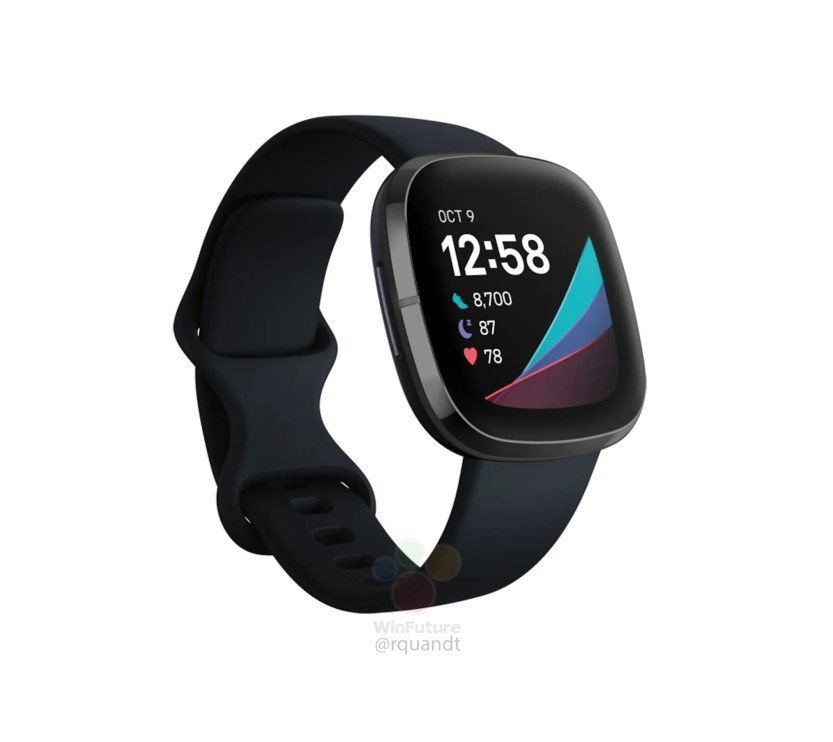 First, we have a new lineup in the Fitbit called Fitbit sense. In terms of looks it has similarities with Versa 3 but with more premium feel into it. Now to be clear these are all guesswork by looking at the picture of Fitbit sense. So take these with a pinch of salt.
At the back of the Fitbit Sense, we can see some of the icons which give us the idea that it will be high-end. We are not sure but the first looks like it could be electrocardiogram (ECG). Back in May, Fitbit revealed that they are working on implementing its own feature for recording electrocardiograms.
So Fitbit Sense could be the first device from Fitbit that will be released with an ECG sensor in it. This will help Fitbit to catch up with Apple Watch and Samsung Galaxy Watch which already have the sensor. Besides ECG other icons suggest temperature, with GPS and 50m water resistance are there.
Fitbit Versa 3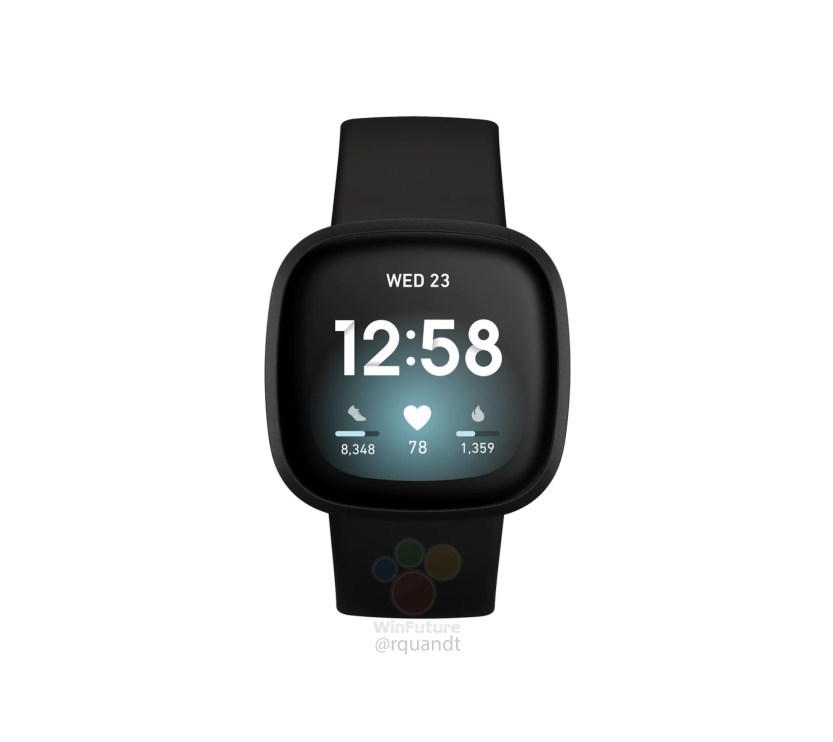 Fitbit Versa 3 is the current flagship from the Fitbit. The first obvious thing is that Fitbit Versa 3 is ditching physical buttons. Instead, there's an indented notch on the side that appears to be similar to the pressure-sensitive "inductive button" that the company debuted on the Fitbit Charge 3 back in 2018.
The icons on the Fitbit Versa suggest the voice controls, location/GPS, and water resistance of 50M. Now voice control can be Google Assistant instead of Alexa as Google is buying Fitbit.
Fitbit Inspire 2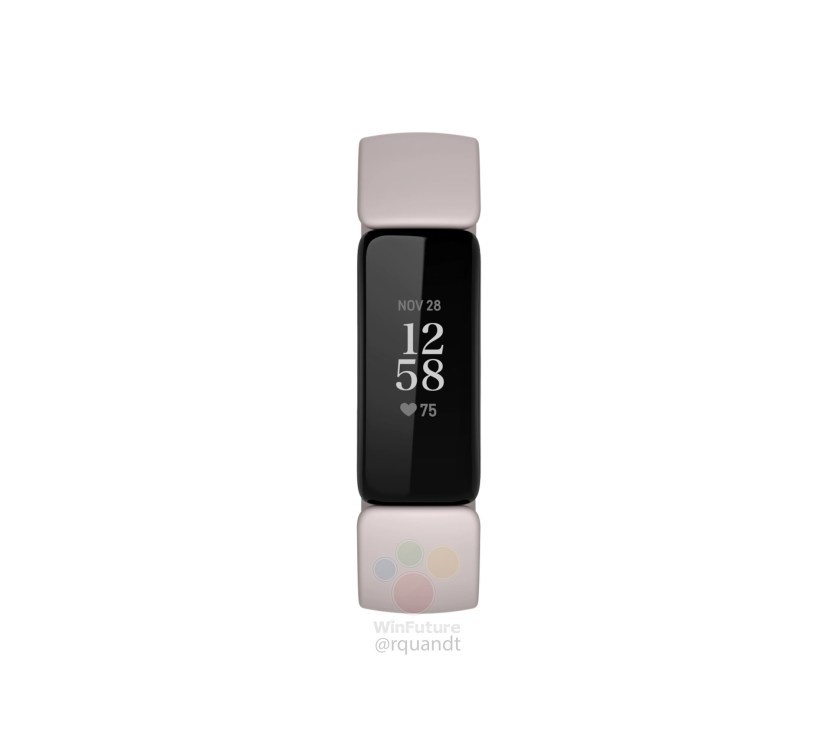 The leaked images also include the Fitbit Inspire which is a cheap offering from Fitbit. It offers similar functionality to the Charge series, but at a lower price point. The design hasn't changed at all. There is nothing much we can say from the images.