So you like the Intel 10th gen Comet Lake-S based core i9 10900k but you also don't want to pay $500 for that. Then Intel might have something for you.  Leaker Tum_Apisak has posted in twitter the link of a Geekbench benchmark result of Intel Core-i9 10850K, a 10 core and 20 threads processor. 
The Intel Core-i9 10850K has 20MB of L3 cache and 256KB of L2 cache per core. There is no mention of TDP but you can expect it to be around 125W. The difference between the Core i9-10850K and the Core i9-10900K is the clock speeds. The Core i9-10850K's base clock speed is 3.6 GHz, which is 100 MHz slower than the Core i9-10900K. It can be boosted up to 5.18 GHz whereas the Core i9-10900K can get a 5.3 GHz with Thermal Velocity Boost (TVB). The Core i9-10850K does not come with a TVB feature.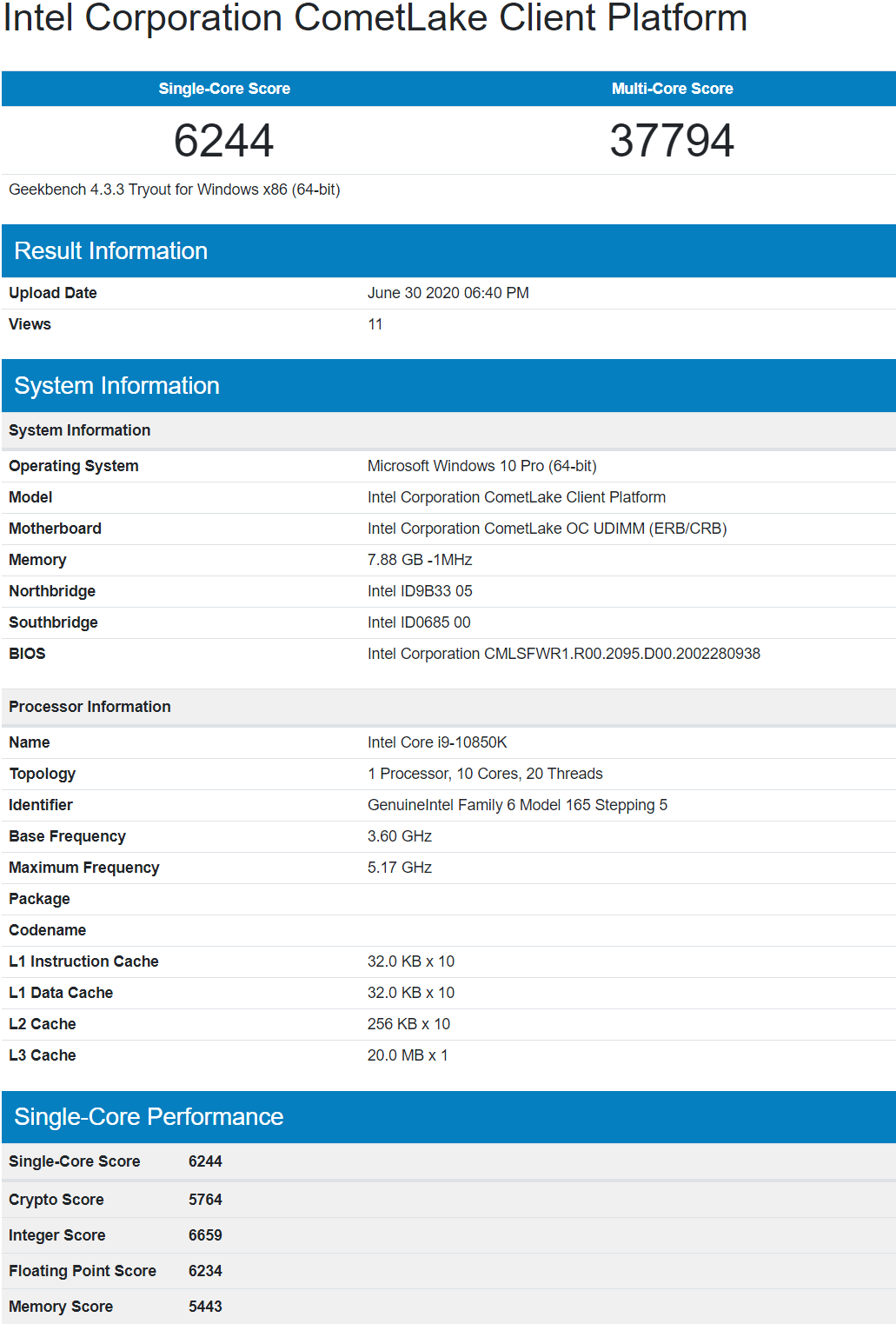 The Core i9-10850K clocked a single-core score of 6244 and a multi-core score of 37794. This is pretty close to what the Core i9-10900K (with disabled iGPU) clocked. It could be that this processor is aimed at the OEMs for pre-build. As this chip may not have TVB ao OEMs don't need to worry about keeping the ridiculous heat in control.
We are hoping that in the coming weeks we will have more information about i9 10850K chip. So keep an on the site for more details.