A few months back Intel launched 10th gen Comet Lake-S CPU along with a newer LGA 1200 socket in 400 series motherboard. A few weeks back we got a confirmation that the LGA 1200 socket will support the upcoming 11th gen Rocket Lake CPU. Now it looks like LGA 1200 has only two generations worth of lifetime. New information on Intel's website suggests that Intel's 12th gen CPUs code-named Alder Lake will introduce LGA 1700 socket along with it.
Intel has confirmed this by posting the support datasheet for Alder Lake-S on LGA 1700 over at its Development Resource webpage as spotted by Momomo_US. On the webpage we can see two types of Alder Lake CPU; one is Alder Lake-S which indicated desktop CPU and another one is Alder Lake-P CPU. But right now it's unclear what Alder Lake-P might be.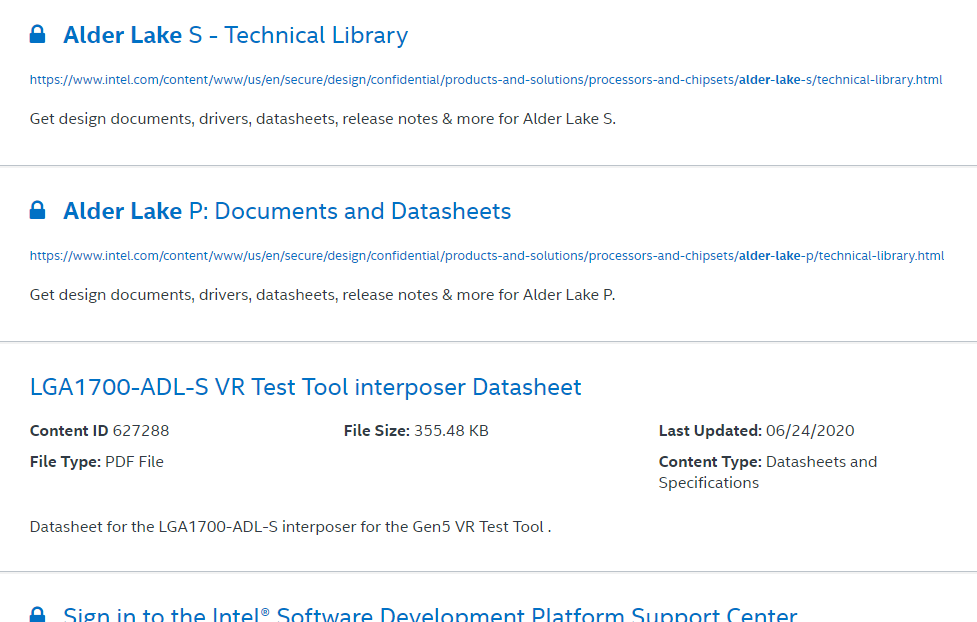 If we follow Intel's nomenclature system then the LGA 1700 should have 500 pins extra pins compare to LGA 1200. While LGA 1200 is a modified version of LGA 1151, the LGA 1700 will be a new and different architecture. Reports are claiming that the LGA 1700 socket will be a rectangular shape (45mm × 37.5mm) rather than the usual square.
LGA 1700 is aiming to be the first platform to hit the market with support for DDR5 RAM out of the box. It will also support PCIe 4.0 and later versions might support PCIe 5.0. We're also hearing that just ARM chips Intel will combine eight high-powered cores with eight energy-efficient ones.
Intel's Alder Lake CPUs are expected to be the first batch of CPUs which will feature 10nm architecture and hybrid architecture design. It is expected to arrive sometime in 2021.