Apple officially announces the big brothers of iPhone 11, the iPhone 11 Pro and iPhone 11 Pro Max. Though the look wise both are similar to last year's iPhone XS and XS Max. But there are differences exists too.
Apple iPhone 11 Pro is a 5.8-inch device while the iPhone 11 Pro Max is the bigger 6.5-inch device. Apple CEO Tim Cook says the iPhone 11 Pro and Pro Max is designed for customers who want the "most sophisticated technology." There's a new midnight green colour, a refreshed space grey and silver, and a new gold finish. Apple's also upgraded the display to a new OLED panel called Super Retina XDR. Which goes up to an even brighter 1,200 nits, a 2 million to 1 contrast ratio, and is 15 percent more energy efficient.
The main difference between last year model and this year model is the camera. This year's model features a triple camera setup. The triple camera consists 12MP f/1.8 wide camera, 12MP f/2.4 ultra-wide-angle camera and a 12MP f/2.0 telephoto camera. The 12MP ultra-wide-angle camera can capture up to the 120-degree field of view. The new telephoto lens will capture up to 40 percent more light compared to the XS camera. The wide and telephoto camera provides up to 100 percent pixel focus.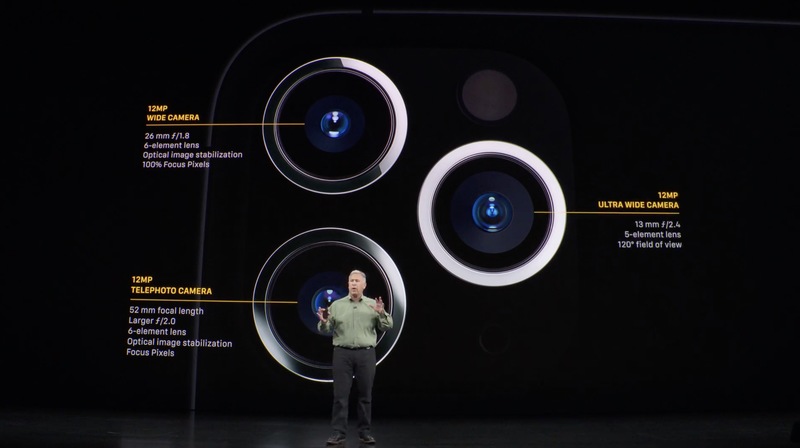 There is a new Night mode to take illuminated low-light photos similar to the Google Pixel Night Sight feature. The feature kicks in automatically when you're shooting in the dark, and the brief demo showed off onstage looked pretty impressive.
Apple is using computational photography to fuse photo data from all three lenses, to improve image detail. A technology called 'Deep Fusion' combines 9 images using neural network analysis on every single pixel. Schiller described it as "computational photography mad science".
The front camera upgraded to a 12 MP shooter. The camera is also wider, so you can now rotate to landscape on the selfie cam to fit more people into the frame. There is also slow-mo on the front camera for the first time.
Apple has also fine-tuned the video capturing capabilities of iPhone 11 and iPhone 11 Pro Max. Apple pairs the three cameras at the factory to improve colour and exposure. You can now record 4K with the extended dynamic range at 60 frames per second. Apple demoed a new version of Filmic Pro that will let you shoot 4K from multiple cameras, and coordinate it on the phone.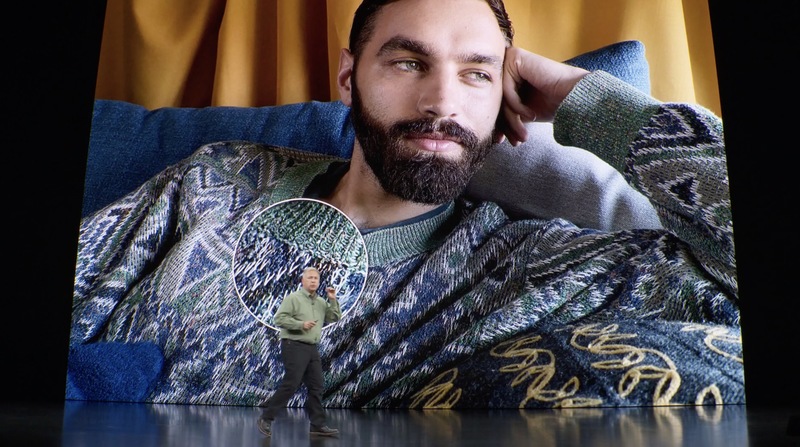 Just like the standard iPhone 11, the new iPhone 11 Pro models will feature Apple's A13 Bionic chip which Apple says has both the fastest CPU and GPU ever in a smartphone. The A13 chip includes new matrix multiplication features, ideal for machine learning tasks. Apple said it can perform over 1 trillion operations per second, and this makes the iPhone 11 Pro 'the best machine learning platform in any smartphone'.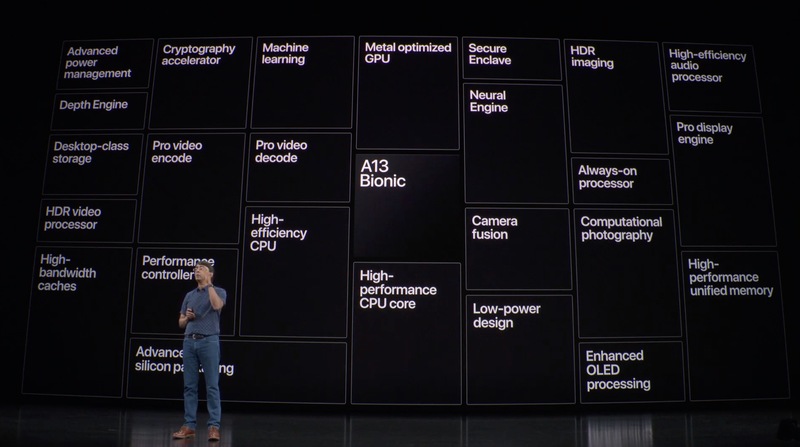 Performance and battery life are improved by a lot of things. iPhone 11 Pro lasts 4 hours longer than iPhone Xs while iPhone 11 Pro Max lasts 5 hours longer than iPhone XS Max. Apple is also including the 18W fast charge adapter in the box.
The iPhone 11 Pro and iPhone 11 Pro Max will be available for pre-order in 64GB, 256GB, and 512GB models beginning this Friday, September 13 at 5 a.m. PDT. iPhone 11 Pro will start at $999 and the Pro Max will start at $1,099. After pre-orders, the devices will launch one week later on September 20.