You can't deny that Apple is a big dominator in the premium smartphone market. According to Counterpoint Research's Market Pulse, iPhone XR released in 2018 is the best selling smartphone of 2019 with a 3 percent global market share. Apple iPhone XR was the cheapest of the three iPhones released in 2018.
While iPhone XR is the best selling smartphone, the iPhone 11 has become the second best selling smartphone in just four months as it was launched in September. This also indicates the impact of the new iPhone series during the all-important holiday season in Q4. Out of the top ten models, Apple captured six places.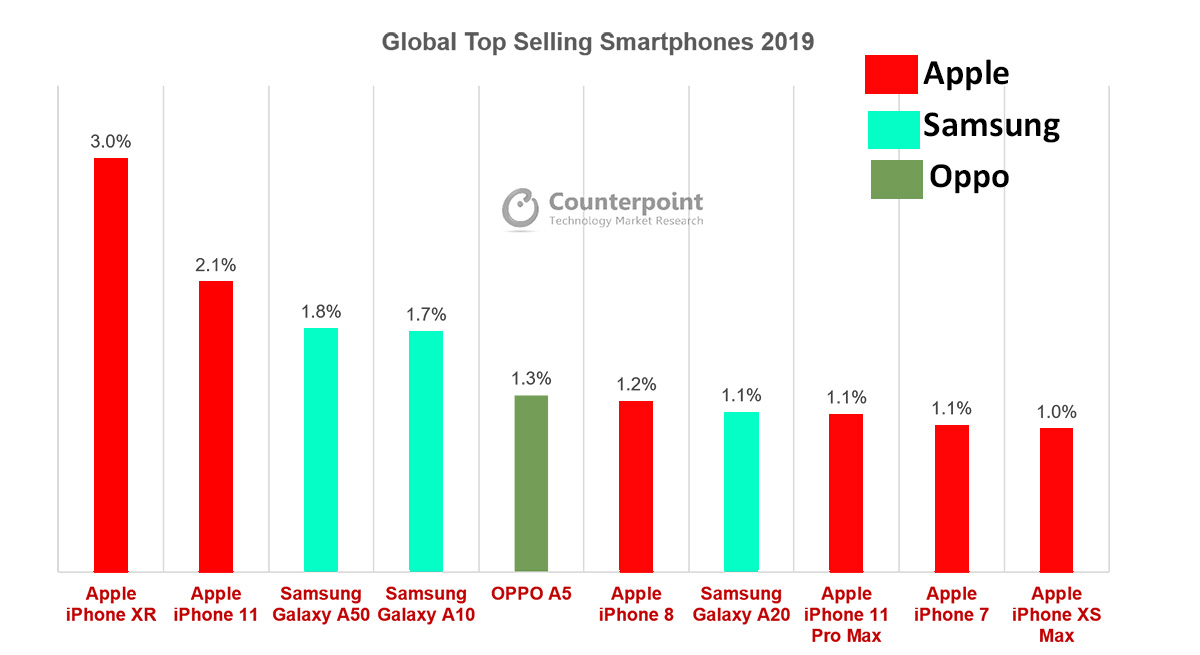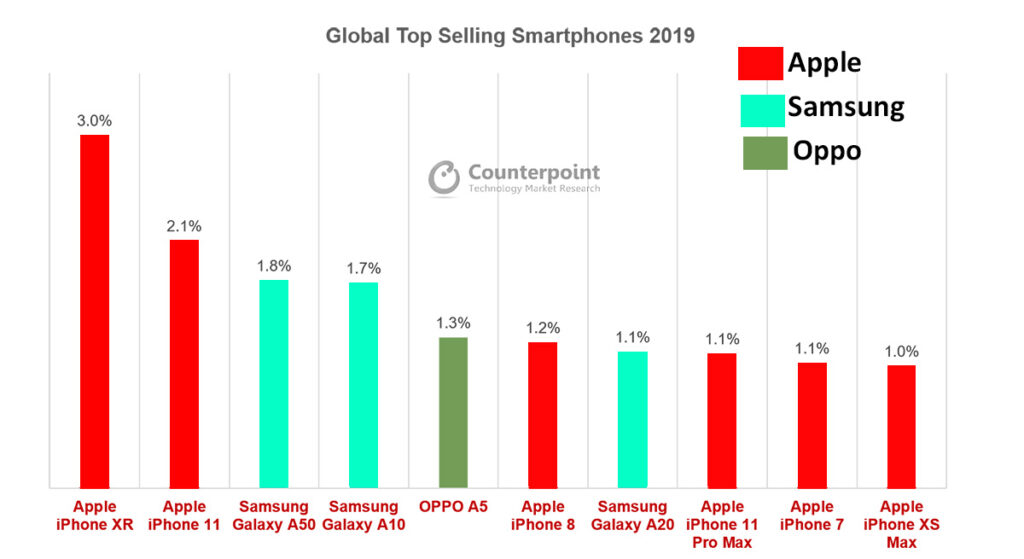 After Apple, Samsung is the second most popular brand. Samsung has three phones in the top ten best selling smartphone list and all of them is from A series. Galaxy A50 (3rd), A10 (4th), and A20 (7th)—make the top ten. The significant thing is that all of these phones are mid-rangers while the flagship S series and Note series didn't make it to the top.
Region-wise Apple dominated North America while Samsung dominated the Middle East and Africa. In Europe, both companies dominate the top five, while only local firms were in China's best-selling list.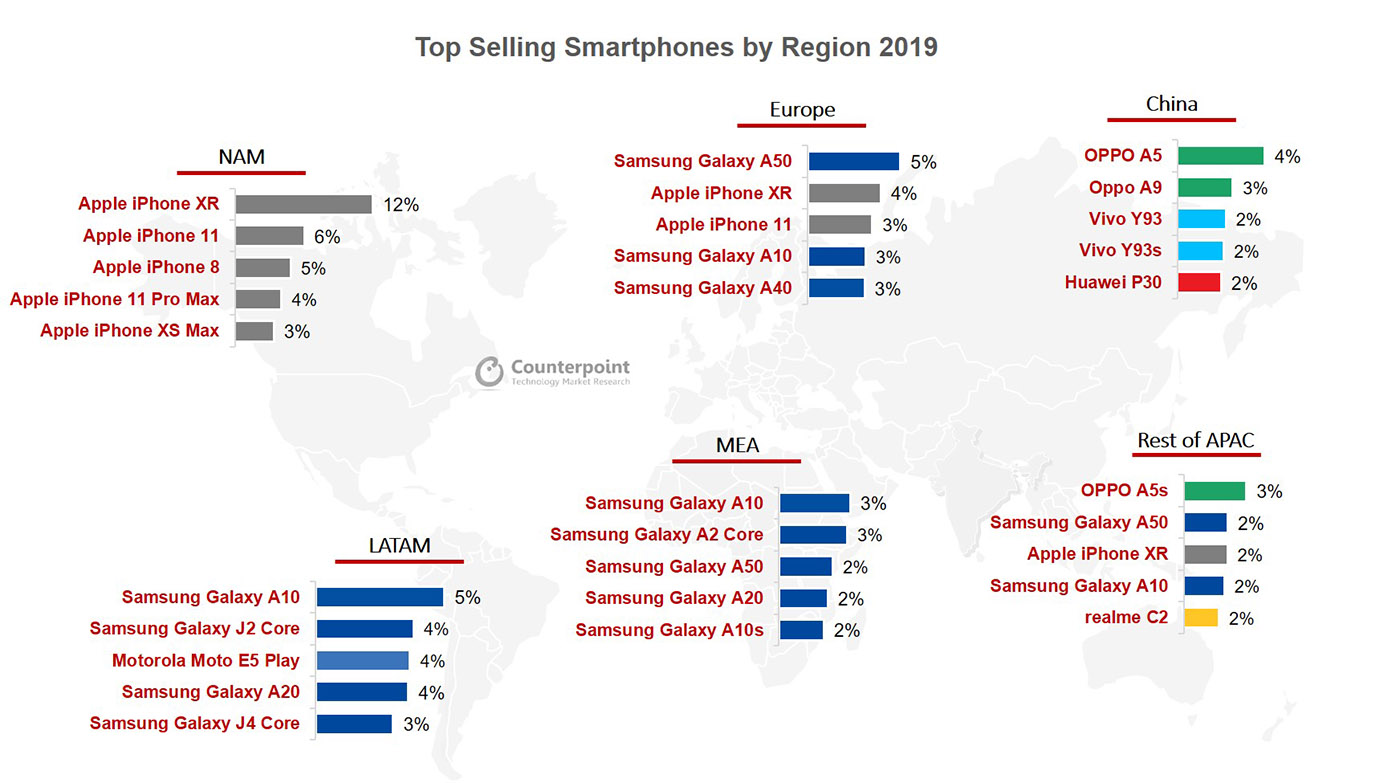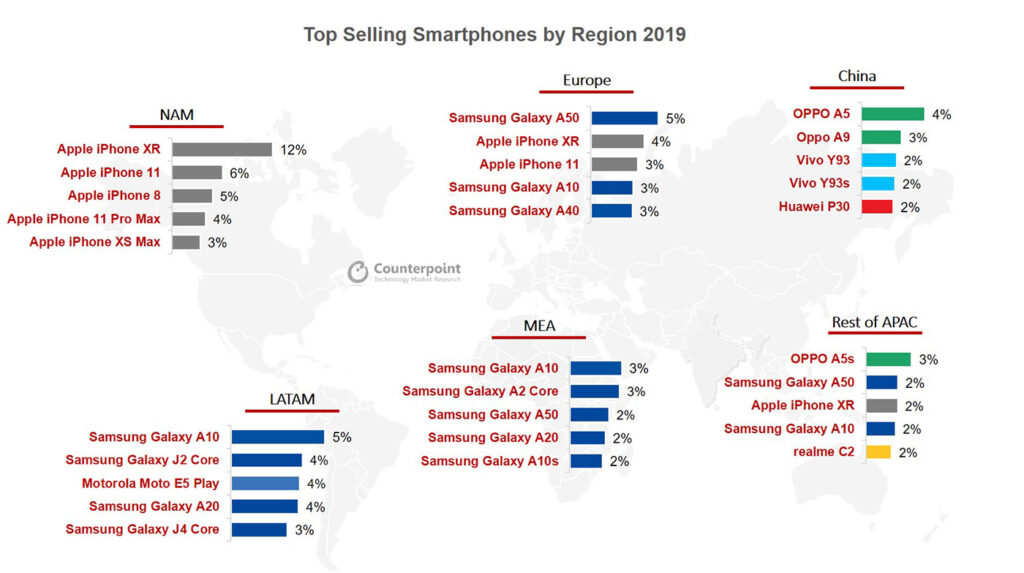 Via: Counterpoint