During the pandemic, the demand for video calling services has raised dramatically. Zoom is one of the providers who has taken advantage of that demand to increase its user base. Now Reliance Jio has launched JioMeet for its users. Demand for the homegrown app in India is an all-time high after a border dispute with China following PM Narendra Modi's "Aatmnirbhar Bharat" initiative.
Like Zoom and Google Meet, JioMeet supports direct video calls and can also be used to host meetings with up to 100 participants across multiple platforms like Android, Windows, and it works in a browser such as Google Chrome in other platforms. It also has an Outlook plugin. You can sign up with your phone number or email ID, and the meetings support HD quality. Right now JioMeet doesn't have any paid plan. Jio has a history of giving away services for free for years to increase its user base. Now how much it will last for JioMeet is currently unknown.
How To Start Using It
To use JioMeet you just need to download the application from Playstore or App Store, for the desktop you can download the app for Windows and Macs from the JioMeet's site. Then you need to sign up for the service following on-screen instruction and that's it now you can use the service to host a meeting or join a meeting. 
That Interface
The interface of the apps is a copy cat of Zoom up to a point even the icons are copied from Zoom too. It not like that Jio don't have the resource to build on its own. One may argue that it will help Zoom users switch to JioMeet easily without needing to know about a new interface. Although JioMeet promised to provide better security. On its official website, JioMeet claims all the meetings are "encrypted". It also should be noted that the Ministry of Home Affairs (MHA) had warned the Zoom app users that the video-conferencing application is not safe for usage.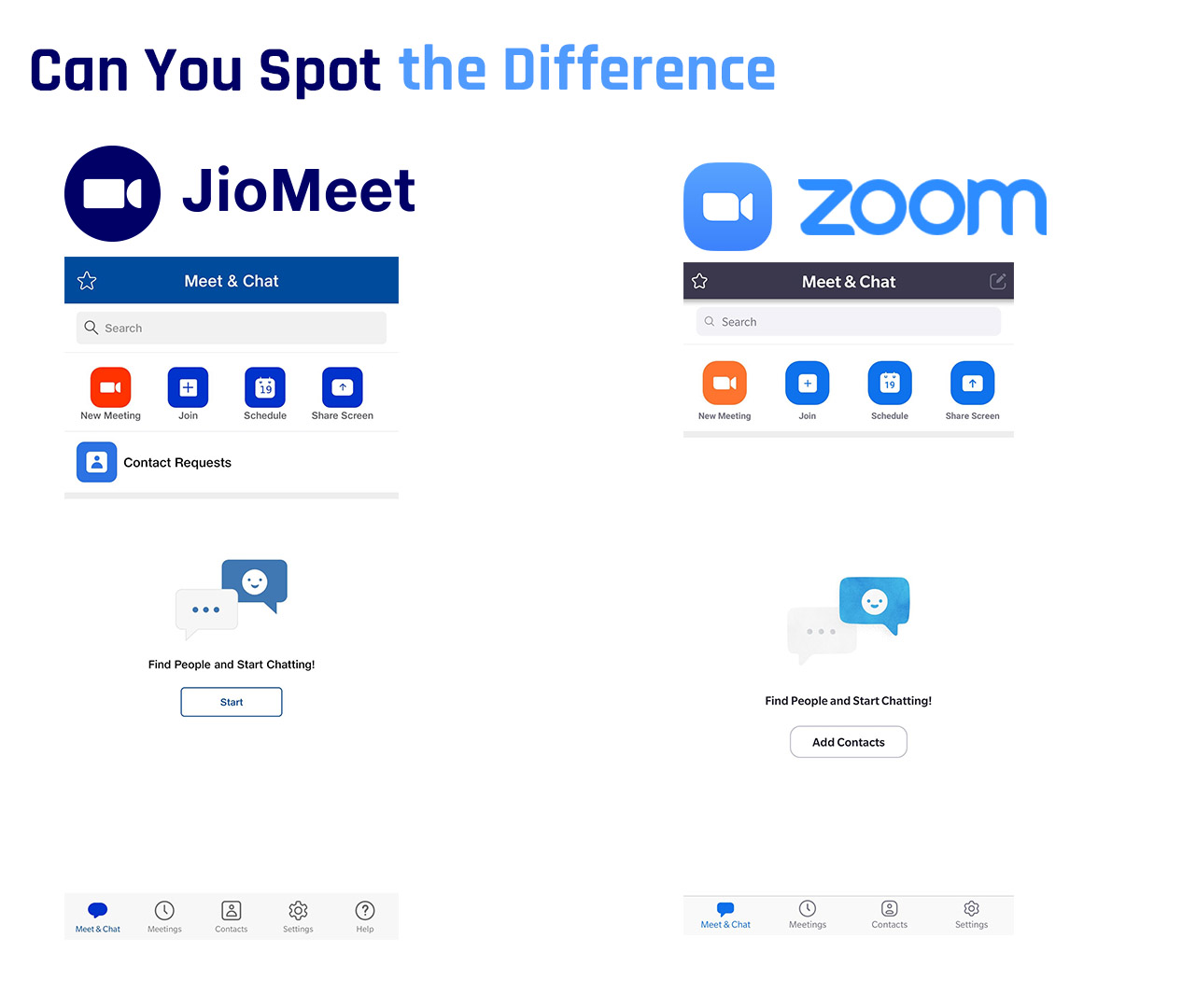 Features of JioMeet
JioMeet works just like the other leading app available in the market. JioMeet says that the app support multi-device login support, on up to five devices, and you can seamlessly switch between devices while on a call. There is also a feature called Safe Driving Mode, as well as standard features like screen sharing. The app also offers host control options and records logs of audio and video calls. Users can share the meeting link and give attendees the pin password to join the call. There's an option to schedule a meeting on the app as well.
Reliance Jio also has a plan to integrate JioMeet with the company's eHealth platform which will allow users to consult with doctors easily.