Earlier this year Microsoft hinted that they will refresh the design of Windows 10. Now new Start Menu, Alt-Tab design, notifications, and taskbar is available for Windows 10 tester. This is the first batch of design that has arrived in this build and we are hoping to see more in the future builds.
In a blog post, Microsoft said that these improvements are rolling out to a few insider testers first and it will gradually roll out to other testers later. After that, it will make its way into the stable build. But currently, these improvements are not tied with any upcoming Windows 10 release. That means there is no fixed timeline when it will be available for the end-user.
A Streamlined Start Menu
Microsoft is freshening up the Start menu with a more streamlined design that removes the solid color backplates behind the logos in the apps list and applies a uniform, partially transparent background to the tiles. The refined start design also works in both dark and light themes.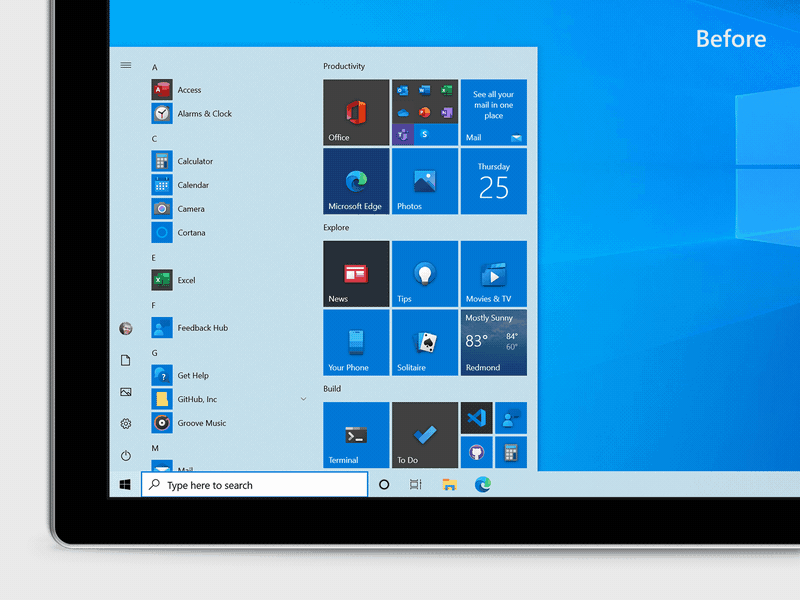 Microsoft said, "This design creates a beautiful stage for your apps, especially the Fluent Design icons for Office and Microsoft Edge, as well as the redesigned icons for built-in apps like Calculator, Mail, and Calendar that we started rolling out earlier this year."
If you wish to see the color of a custom background on your Start Menu, you can enable an accent color, as explained below. "First ensure to turn on Windows dark theme and then toggle "Show accent color on the following surfaces" for "Start, taskbar, and action center" under Settings > Personalization > Color to elegantly apply your accent color to the Start frame and tiles."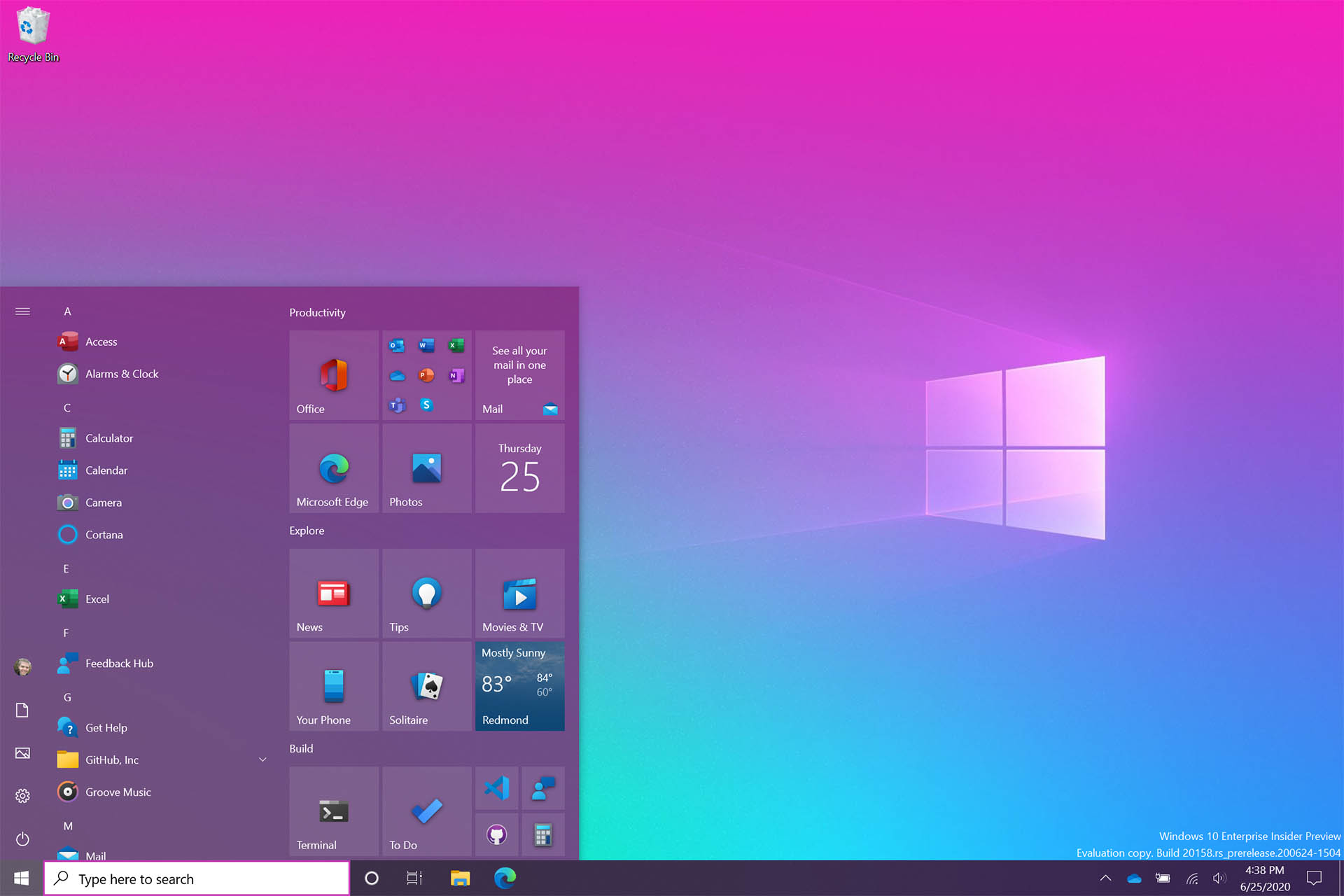 New Alt + Tab Behavior
Microsoft is making some significant changes to the Alt+Tab behaviors. "Beginning with today's build, all tabs open in Microsoft Edge will start appearing in Alt-Tab, not just the active one in each browser window," explains Microsoft. But Microsoft is also giving the option to turn on the old behavior if you don't like this new behavior.
Personalized Taskbar and Improved Notification
Microsoft is also giving you an option to make your personalized Taskbar. This will be limited to new account creation on a PC or first login, so existing taskbar layouts will remain unchanged.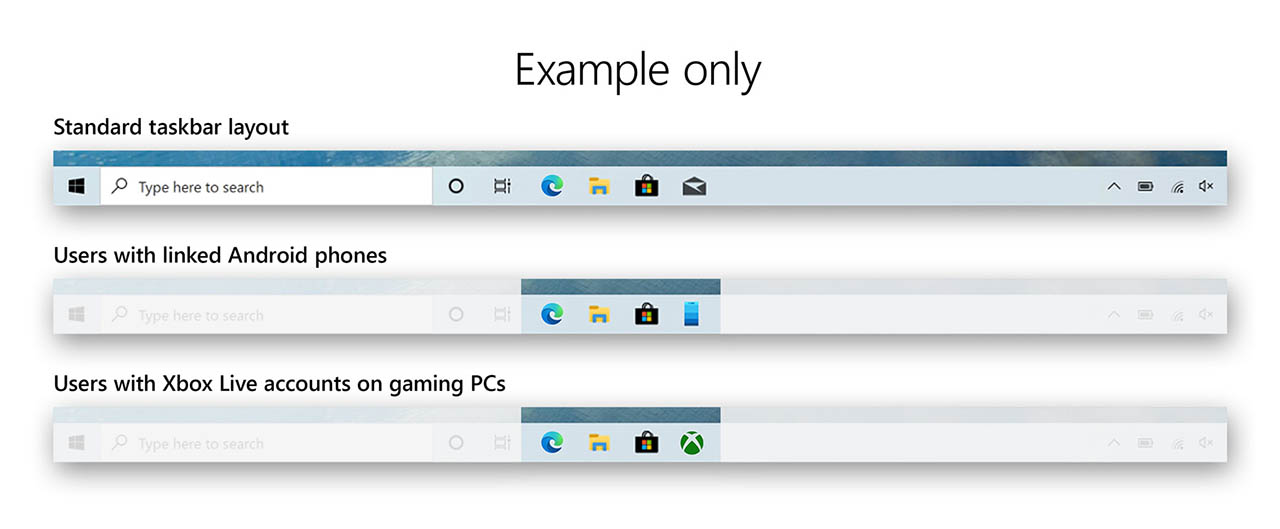 Besides that, notifications in Windows 10 will be less annoying in the new build. You no longer have to swipe them away as they will include a X on the top right corner to quickly dismiss them.