Netflix's Rs. 199 "Mobile" Plan gain a lot of popularity in India. That's why Netflix has come up with a new Rs. Rs. 349 monthly "Mobile+" plan in India. This "Mobile+" plan will sit between Rs. 199 Mobile Plan and Rs. 499 "Basic" plans but will provide benefits of Rs 649 "Standard" plan(almost).
So Netflix's new Rs. 349 "Mobile+" plan will give you the ability to stream HD videos across a wide range of devices. You can stream in Mobile, PC, Mac, and Chromebook. But you can't watch it on TV. You can only stream on one device simultaneously. One thing to be noted that Netflix is not providing the "Basic" plan option if they offering you the "Mobile+" plan.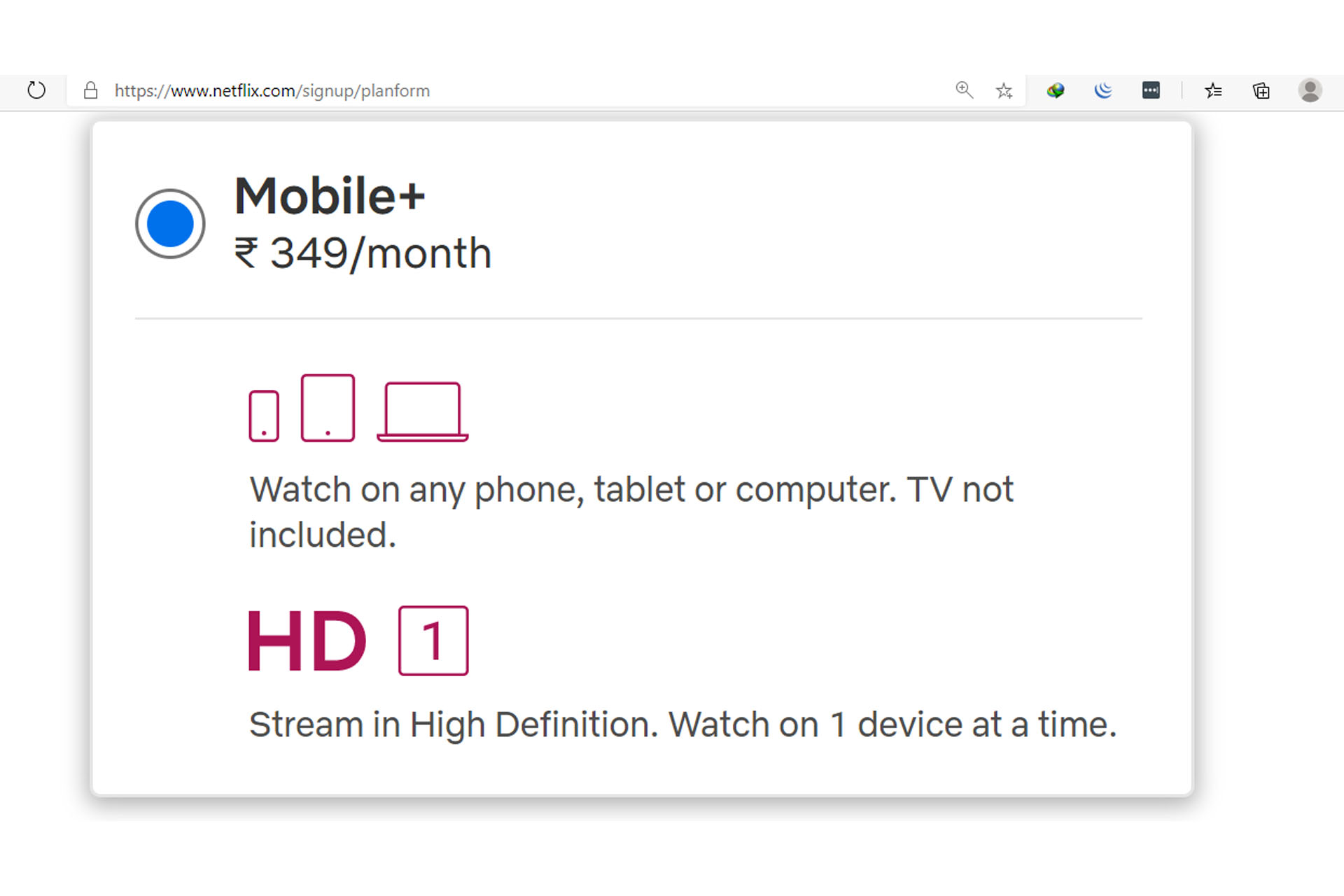 In a statement to Gadgets360, Netflix said, "We launched the Mobile plan in India to make it easier for anyone with a smartphone to enjoy Netflix. We want to see if members like the added choice (the Mobile+ plan) brings. Will only roll it out long-term if they do". 
India is not the first country where Netflix has tested the Mobile+- plan. Back in February Netflix started testing the "Mobile+" plan in Poland. The only difference is that in Poland Netflix allowed two simultaneous streaming which is not the case for India. So if you dont care about streaming Netflix on TV or you don't need two simultaneous streaming but want to enjoy HD streaming than this plan is for you.