Back in CES 2020 Samsung first teased the world about its PCIe 4.0 NVMe SSD Samsung 980 Pro. Now Samsung has finally launched the SSD. The NVMe SSD promises to deliver sequential read and write speeds of up to 7,000MB/s and 5,000MB/s respectively. According to Samsung's testing, it's up to 12.7 times faster than standard SATA SSDs.
Samsung 980 Pro Specification
Specification
Samsung 980 Pro
Interface
PCIe 4.0 x4, NVMe 1.3c
Form Factor
M.2 (2280)
Storage Memory
Samsung 1xx-layer V-NAND 3-bit MLC
Controller
Samsung Elpis Controller
DRAM
1GB LPDDR4 (1TB), 512MB LPDDR4 (500GB, 250GB)
Capacity
1TB, 500GB, 250GB
Sequential Read/Write Speed
Up to 7,000 MB/s, Up to 5,000 MB/s
Random Read/Write Speed (QD32)
Up to 1,000K 10PS, 1,000K lOPS
Management Software
Samsung Magician Software
Data Encryption
AES 256-bit Full Disk Encryption, TCG/Opal V2.0, Encrypted Drive (IEEE1667)
Total Bytes Written
600TB (1TB)
300TB (500GB)
150TB (250GB)
Warranty
Five-year Limited Warranty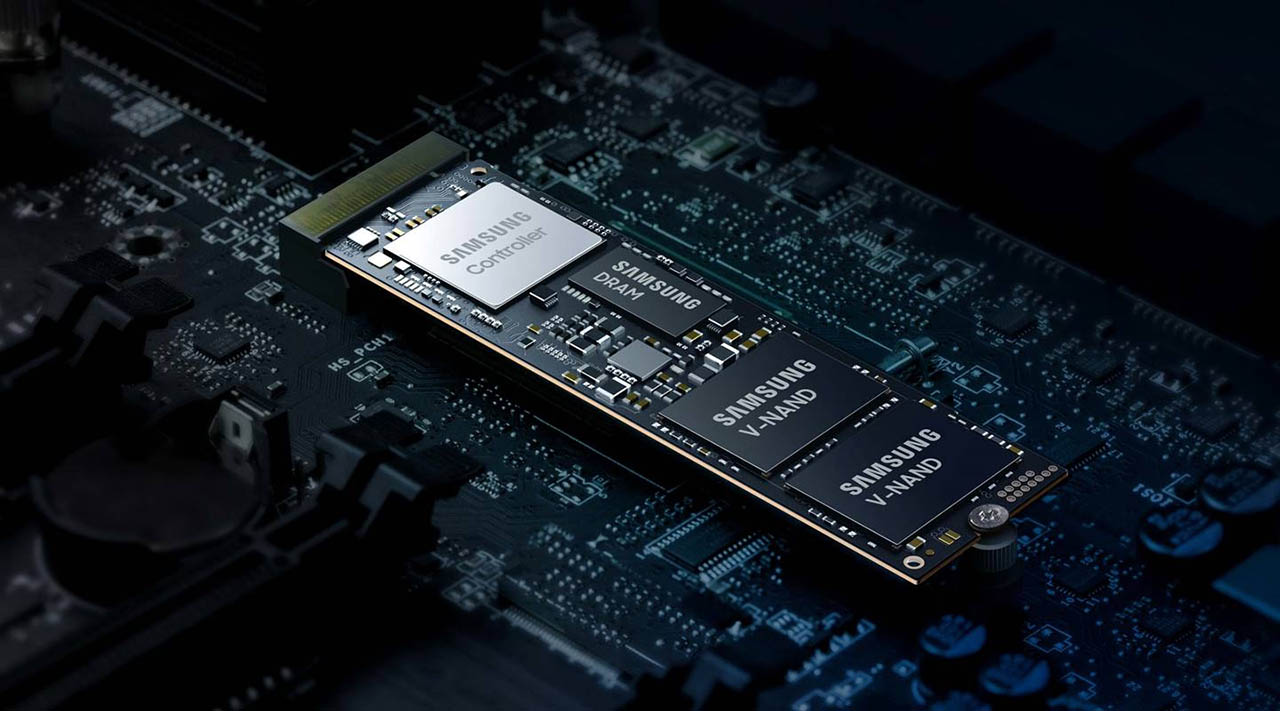 Samsung has used 3-bit MLC storage (also called TLC) for the new 980 Pro. The change has significantly reduced the 980 Pro's endurance rating over its predecessor, reducing it to 600 TBW for the 1TB model as compared to 1,200 TBW for the 1TB 970 Pro. Samsung 980 Pro also features 1GB of LPDDR4 RAM for cache. 
Samsung went on to explain that the 980 Pro is pivoted ideally for consumers and professionals who work with 4K and 8K content, as well as play graphics-heavy games. All of the SSD's key components including the custom Elpis controller, V-NAND, and DRAM, are designed in-house, reflecting Samsung's determination to get things right. Currently, only the Ryzen system can take full advantage of this SSD until Intel brings PCIe 4.0 with 11th-gen Rocket Lake CPUs.
Samsung SSD 980 Pro currently only comes in 250GB, 500GB, and 1TB variants but a 2TB model is in the works for availability by the end of the year. You can get 250GB for $89.99, 500GB for $149.99, and 1TB for $229.99. Pricing for the 2TB isn't available yet. Customers also get a 5-year warranty on the new 980 Pro SSD.