Romantically interested on somebody but can't tell him/her about your feeling? Facebook may just make the process easier. In Facebook F8 conference Facebook introduced a new feature in Facebook Dating called Secret Crush. Beside Zuckerberg announced that Facebook Dating is coming to 14 more countries in addition to the five countries in which it is already available. Right now Facebook Dating isn't available in the US but Facebook promises to bring before the end of the year.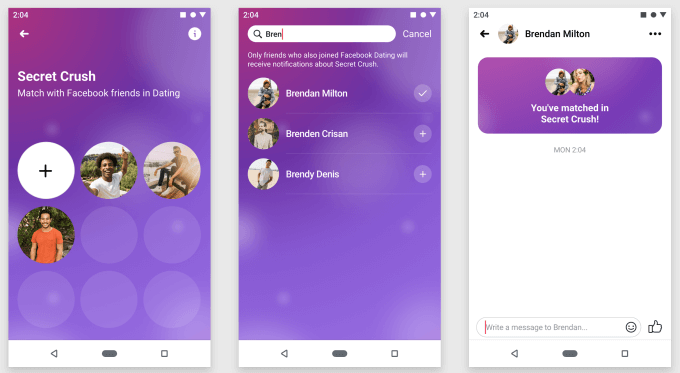 How Secret Crush Works
This new Secret Crush feature is available in Facebook Dating. You add up to 9 profile in Secret Crush list. If someone adds you to their Secret Crush list, Facebook will send you a notification saying "A friend added you as a secret crush." If you also pick that person then Facebook will match you both and reveal the names. You can add any of your Facebook friends even if they haven't created a Dating profile. Facebook has limited the profiles you can add so that user can't spam by continuously adding and removing person until they find the match.

This feature will only available in those countries where Facebook Dating has rolled out, including Colombia, Canada, Thailand, Argentina, and Mexico. Facebook will also roll out Facebook Dating in 14 new countries including the Philippines, Vietnam, Singapore, Malaysia, Laos, Brazil, Peru, Chile, Bolivia, Ecuador, Paraguay, Guyana, Uruguay, and Suriname. Facebook Dating is only available in the mobile app and only can be accessed by the user above 18 years.

With this new Secret Crush feature in Facebook Dating, Facebook is trying to explore new grounds in dating. Or rather you can say that Facebook is turning Facebook Dating somewhat like tinder by adding this new Secret Crush feature. What is your expecting with this new Secret Crush feature? Don't forget to share.