Google added deceptive URL protections that will send users to the correct site in the latest version of Chrome. Today Google also release an extension called Suspicious Site Reporter. As the name suggests, the extension lets users report suspicious sites to Google's Safe Browsing service.
Deceptive URL protection is a part of safe browsing service. It primarily helps users avoid phishing, though it has other uses as well, including notifying webmasters if their site may have been compromised. It is turned on by default on every Google Chrome installation. It is currently running on over 4 billion devices worldwide.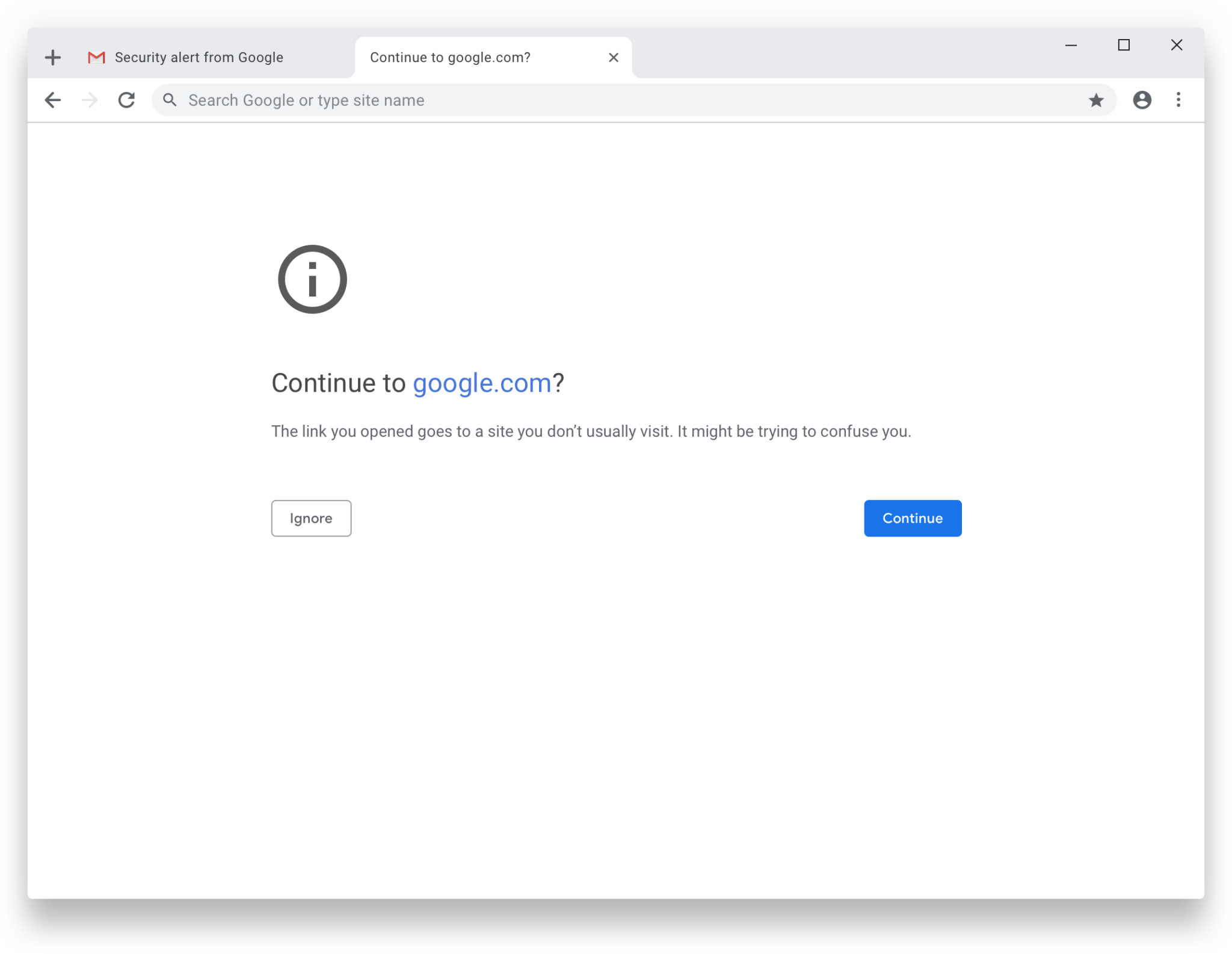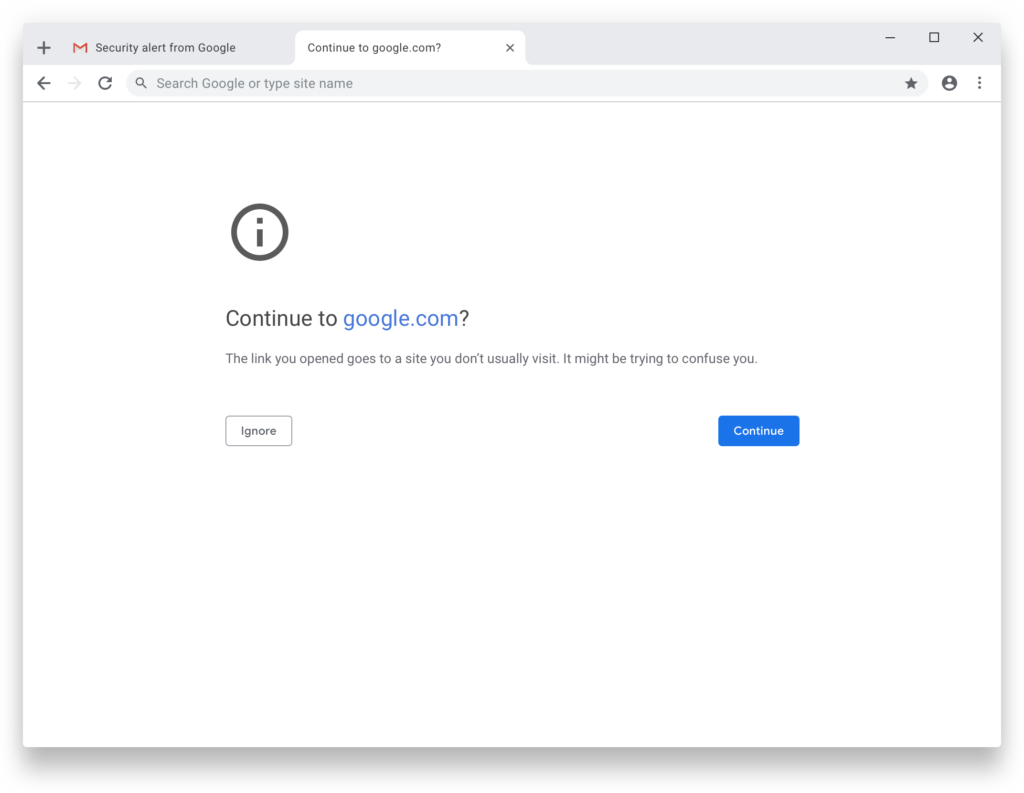 Google scans the URL and compares it to previous sites you have visited.  If it looks close to another site, you'll be warned that it may not be the site that you want to visit. Now with the Suspicious Site Reporter, Google is now letting you directly flag pages. After installing, a flag will be displayed next to the Omnibox when visiting a suspicious link. You can Click the icon to know more information about why it might be suspicious.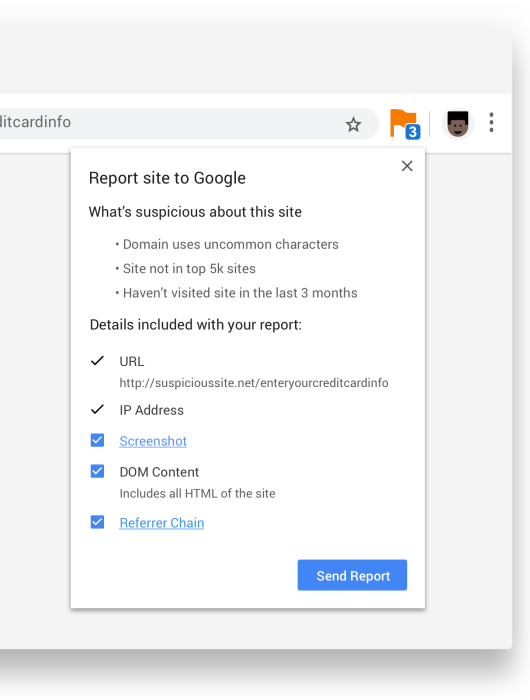 "We believe that you shouldn't have to be a security expert to feel safe on the web and that many Chrome power-users share our mission to make the web more secure for everyone," said Chrome product manager Emily Schechter.
If you want to use this new feature then upgrade to the latest version of Google Chrome and install Suspicious Site Reporter from the Chrome Web Store.