After almost over a year of beta testing, Microsoft is finally releasing the stable version of the new Edge browser. Microsoft is initially targeting the Enterprize user with the new release of stable Edge 79. Although Windows 7, Windows 8.x, Windows 10 and MAC user can manually download it from here. 
In upcoming months Microsoft has planned to automatically update Windows 10 users with this new version of Edge. And it will totally replace the built-in old Edge browser. Microsoft says that favourites, passwords, form-fill information, and basic settings will carry over to the new Microsoft Edge without users needing to do anything. If you use any other browser as the default browser you can still import your data from other browsers with just a simple click.
Although you will not able to sync history and extension at the time of launch but Microsoft has said that they will add those features in the future. You can even install Chrome and it just works fine without any issue (as I tested on the dev or beta version).


As it built on Chrouim so almost feels like you are using Chrome. But I said almost then where it differs from the Chrome? Well although it builds on the Chromium it privacy settings are different or should say better than Chrome. It offers better tracking prevention. You can choose from three different levels to avoid being tracked on the web in Edge. By default setting will block trackers from sites you haven't visited before. There is a mode called strict setting that blocks the majority of trackers on the web. But this setting could create problem loading some web pages.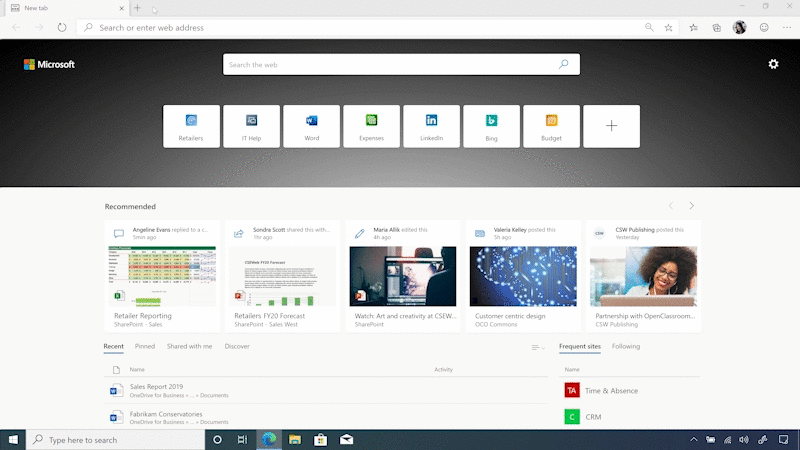 Edge also offers features like Collections, which allows you to collate images and content from the web. It has an Internet Explorer mode, which lets businesses load legacy IE sites within Edge automatically. It also supports 4K Netflix with Dolby Atmos and Dolby Vision which make it stand out from Chrome.
If you are an iOS or Android user then you will get the update automatically. Microsoft also is working on bringing the new Edge to ARM64 and Linux. As of today stable version of Edge is not available for these platforms.