In childhood, many of us had a desire to see the world from space. Till now you have to be a scientist to fulfill that desire. But from 2020 NASA will open the Internation Space Station or ISS for tourism and commercial use. It will allow companies unprecedented use of the space station's facilities, including filming commercials or movies.
NASA is also reaching out to private space companies for ideas. NASA said that there will be two short private astronauts mission per year. The space agency has also said that private astronauts would be permitted to travel to the ISS for up to 30 days, traveling on US spacecraft.
The private companies will be responsible for meeting the medical and training requirement of the astronauts. NASA has hired Elon Mask's SpaceX and Boeing for these missions. SpaceX will use their Dragon Capsule and Boeing will use their Starliner spacecraft.
But this trip will be not cheap at all. You have to wide open your wallet. Travelers will pay an estimated $58 million for a round-trip ticket. And accommodations will run about $35,000 per night. "But it won't come with any Hilton or Marriott points," said NASA's chief financial officer Jeff Dewit during a news conference at Nasdaq in New York City.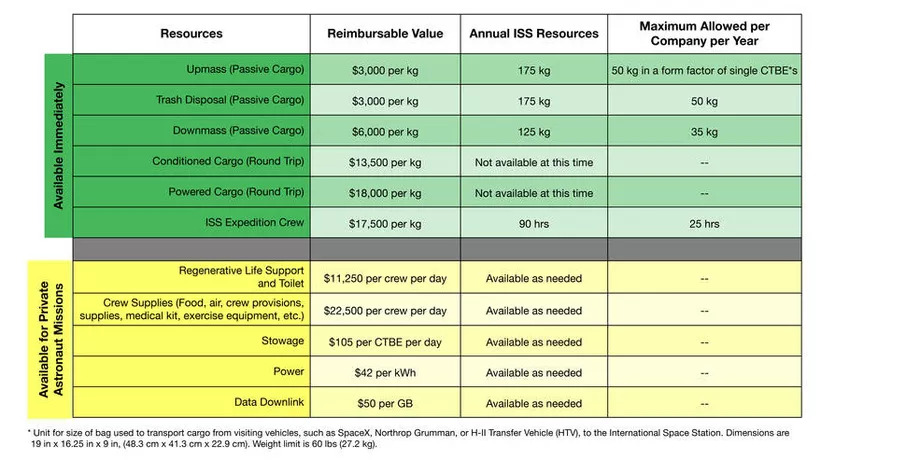 You don't have to be US citizen for these missions. People from other countries will also be eligible, as long as they fly to the space station on a U.S.-operated rocket.
NASA has commissioned 12 companies to study the possibilities of commercializing ISS. NASA will move forward from the findings of these studies.
This move is aligned with NASA's aim to focus its resources on sending humans to the moon by 2024. The agency said this will also reduce the cost to U.S. taxpayers for this next lunar mission.