Back in March at GDC Nvidia promised to bring its raytracing technology to non-RTX cards. After a month of that announcement finally, Raytracing for non-RTX (means GTX cards) is here via a driver update. This driver update will enable DXR (DirectX Raytracing) on both older GTX 10-series card (from GTX 1060 6GB onwards) to newer GTX 16 lineup.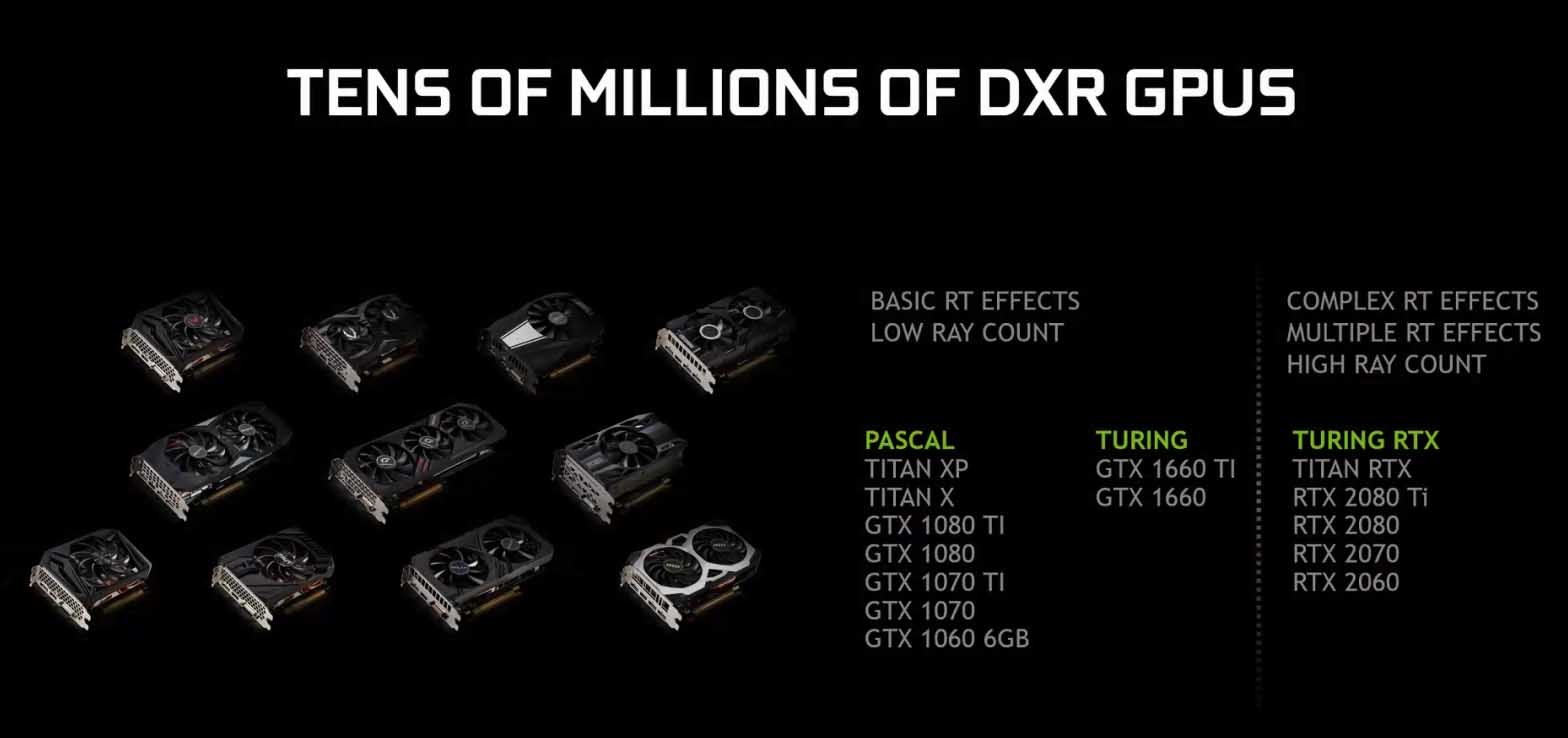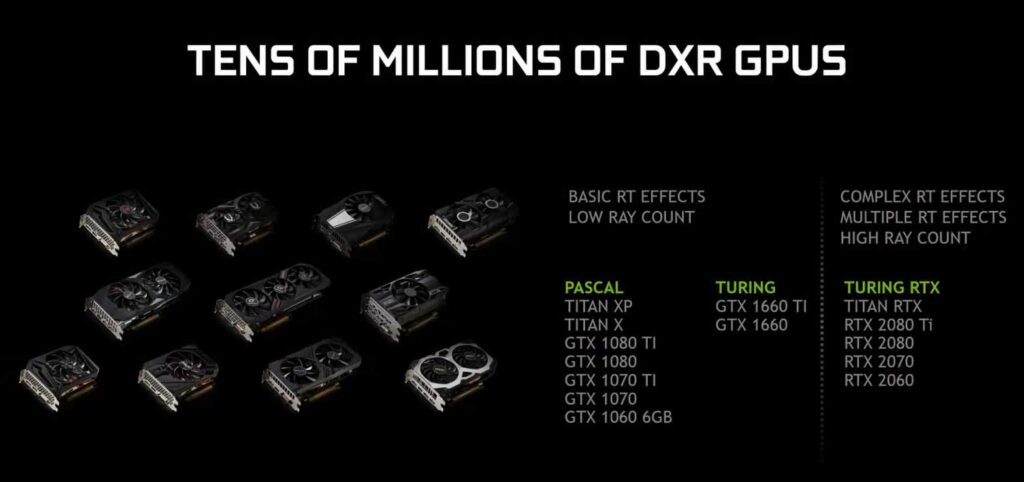 For the unfamiliar, ray tracing is designed to bring enhanced lighting and shadow effects to game environments, making them look even more realistic. For example, the technology can turn in-game water puddles into reflective surfaces, or generate additional shadows around virtual objects.

The Raytracing technology is specially designed for newer RTX card. On the other hand, designed GTX cards were never designed for this technology. And the benchmarks also showed the performance gap between these two generation's cards.
It should also be noted that earlier, Crytek's Raytracing demo showed that Raytracing is possible without Nvidia's RTCores. The developers managed to render the demo in an AMD Vega 56 card. This is probably what prompted Jensen's team to enable DXR support in the non-RTX GPUs.
GTX GPUs Capable Of DXR:
GeForce GTX 1660 Ti
GeForce GTX 1660
NVIDIA TITAN XP (2017)
NVIDIA TITAN X (2016)
GeForce GTX 1080 Ti
GeForce GTX 1080
GeForce GTX 1070 Ti
GeForce GTX 1070
GeForce GTX 1060 6GB
Laptops with equivalent Pascal and Turing-architecture GPUs
But these GTX Cards (Even the TITAN XP) are able to push the frame higher than 25-30 fps in most cases. Unfortunately, you won't be able to run two or three GTX 10-series cards together to improve the ray tracing performance. According to Walker, Nvidia hasn't been focused on bringing SLI support to ray tracing. Instead, the company has been devoting its time to making more games support the technology.
You can see the benchmark here.