You think Ray Tracing only work on Nvidia RTX graphics Card. But you are wrong! Crytek recently published a video of their real-time graphics demo featuring ray traced reflection and the best part is that it is running on an AMD Vega 56 GPU. Although it doesn't work on RT cores. They also said it will also work on non-RTX Nvidia card.   
https://www.youtube.com/watch?v=1nqhkDm2_Tw
Crytek states in their blog post that the experimental ray tracing feature based on CRYENGINE's Total Illumination used to create the demo is both API and hardware agnostic, enabling ray tracing to run on most mainstream, contemporary AMD and NVIDIA GPUs. However, the future integration of this new CRYENGINE technology will be optimized to benefit from performance enhancements delivered by the latest generation of graphics cards and supported APIs like Vulkan and DX12.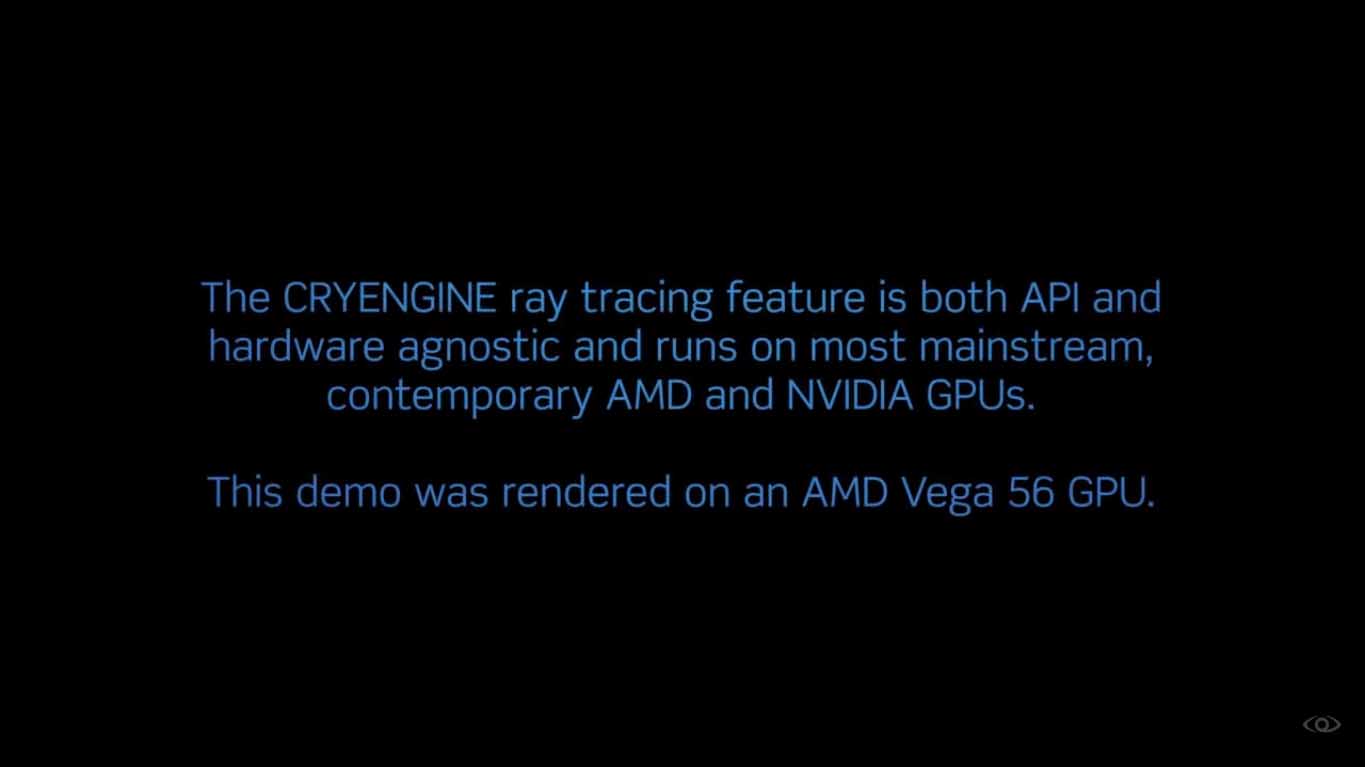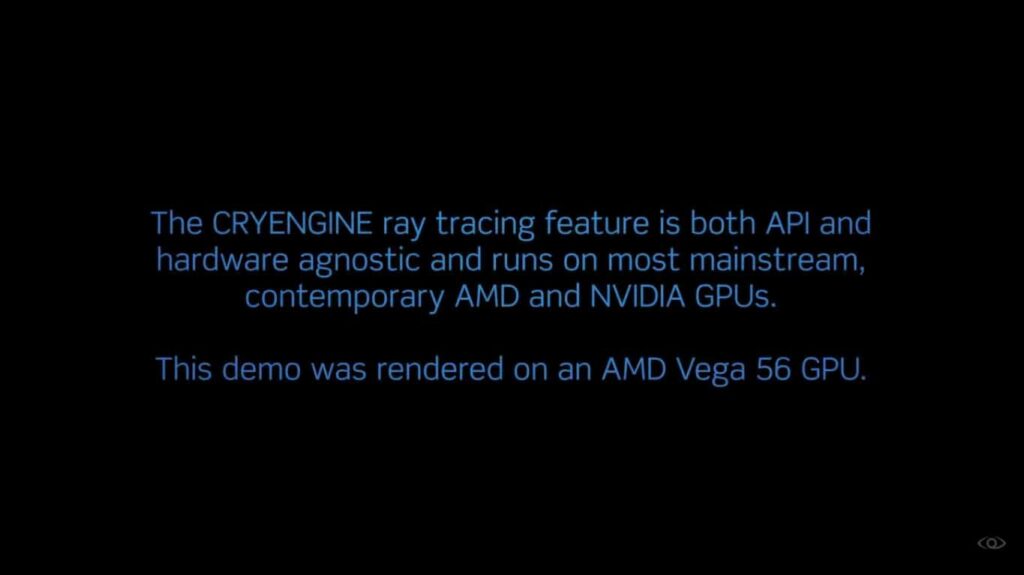 The Noir demo has various scenes crafted within CRYENGINE and rendered in real-time on an AMD Radeon RX Vega 56 graphics card. This particular demo makes use of the experimental raytracing features which will be implemented in CRYENGINE 5.5. While Raytracing has been used to enhance reflections and shadow quality, this particular demo focuses on real-time raytraced reflections and looks stunning.
We hope that we will able to see more demo and information about this in GDC, starting next week. Maybe we get to see more details in terms of performance and various hardware support.